ABOUT OUR ONLINE DRIVER'S ED CLASSES
YourDriversEdOnline offers a certified, DMV approved driver education course that gives you the knowledge you need to successfully earn your learner's permit. California High schools use our program to effectively teach their students, because it's designed and crafted by high school driver's education teachers and certified driving instructors.
Our driver's education course is easy to use and teaches you to master the rules of the road, the importance of a defensive driving attitude, and safe, skilled driving habits.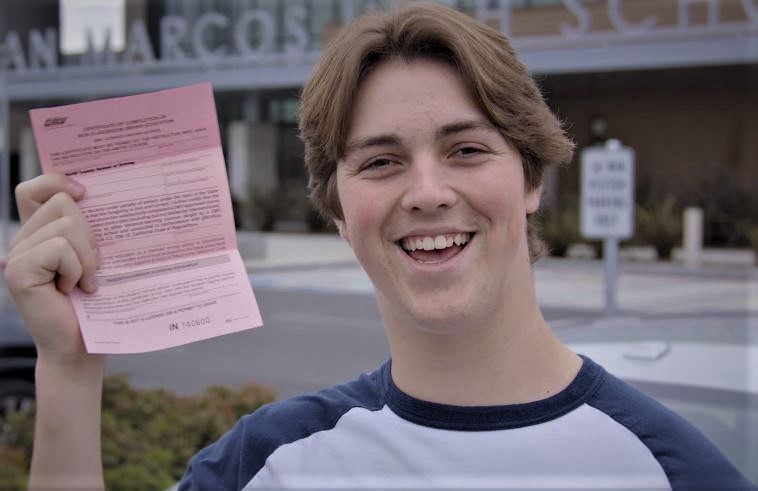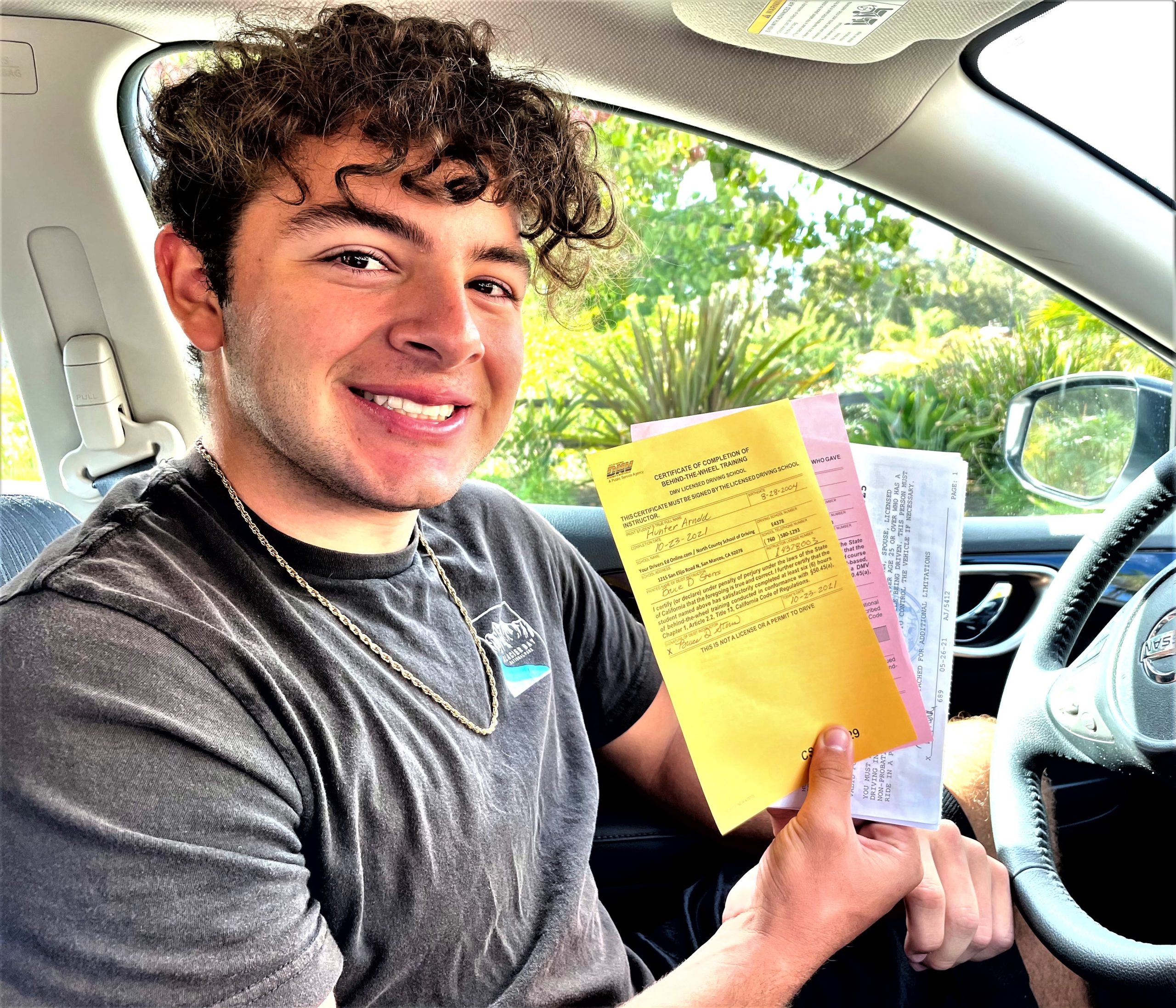 a DRIVERS ED ONLINE MONEY BACK GUARANTEE!
YourDriversEdOnline.com provides you with a 100% money-back guarantee! If you can't pass our course, you get your $24.95 back. But, just so you know, everyone passes if they do the work!
HOW OUR DRIVER'S ED PROGRAM WORKS
I created a sequenced learning program, which means that you can take it in small bits, jump in and out and save. This method is the most effective in keeping your attention and helping you retain information.
Your DriversEd Online is an interactive driver education program that includes DMV approved driver education videos, slides with voiceovers, chapter quizzes and chapter finals.
It's simple: register, login, click on Chapter 1, "Driving Responsibilities," read the text or access the voiceovers for each slide, view the videos and answer the quiz questions or chapter finals as they appear in our program. A score of 80% or better is necessary to move onto the next section or chapter.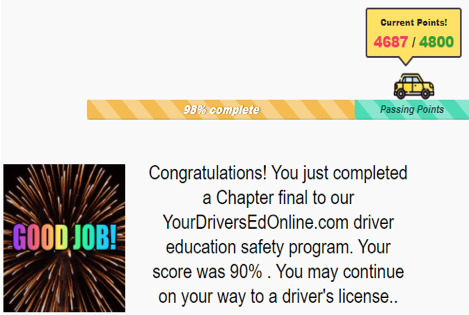 Your little car will accompany you on your road trip to your Certificate of Completion (Pink Slip). Your car will track your points as you get closer and closer to your goal and with the completion of each chapter section and final, we celebrate your success. When you complete all 17 chapters and have passed the 40-question course final with a final score of 3840 points out of 4800 points, you qualify for the treasured pink slip!

DON'T WAIT UNTIL YOU'RE EIGHTEEN YEARS OLD TO DRIVE! START YOUR JOURNEY ON THE ROAD TO FREEDOM AND INDEPENDENCE THAT A CALIFORNIA DRIVERS LICENSE WILL GIVE YOU!
steps you need to take to get your california learner's permit
Work at your own pace and complete the course at your convenience!
Check your mail for your Certificate of Completion